Endorsers, Sponsors, and Grantors
Art Therapy Partnered with Queen Tiffany Rose Foundation April 2019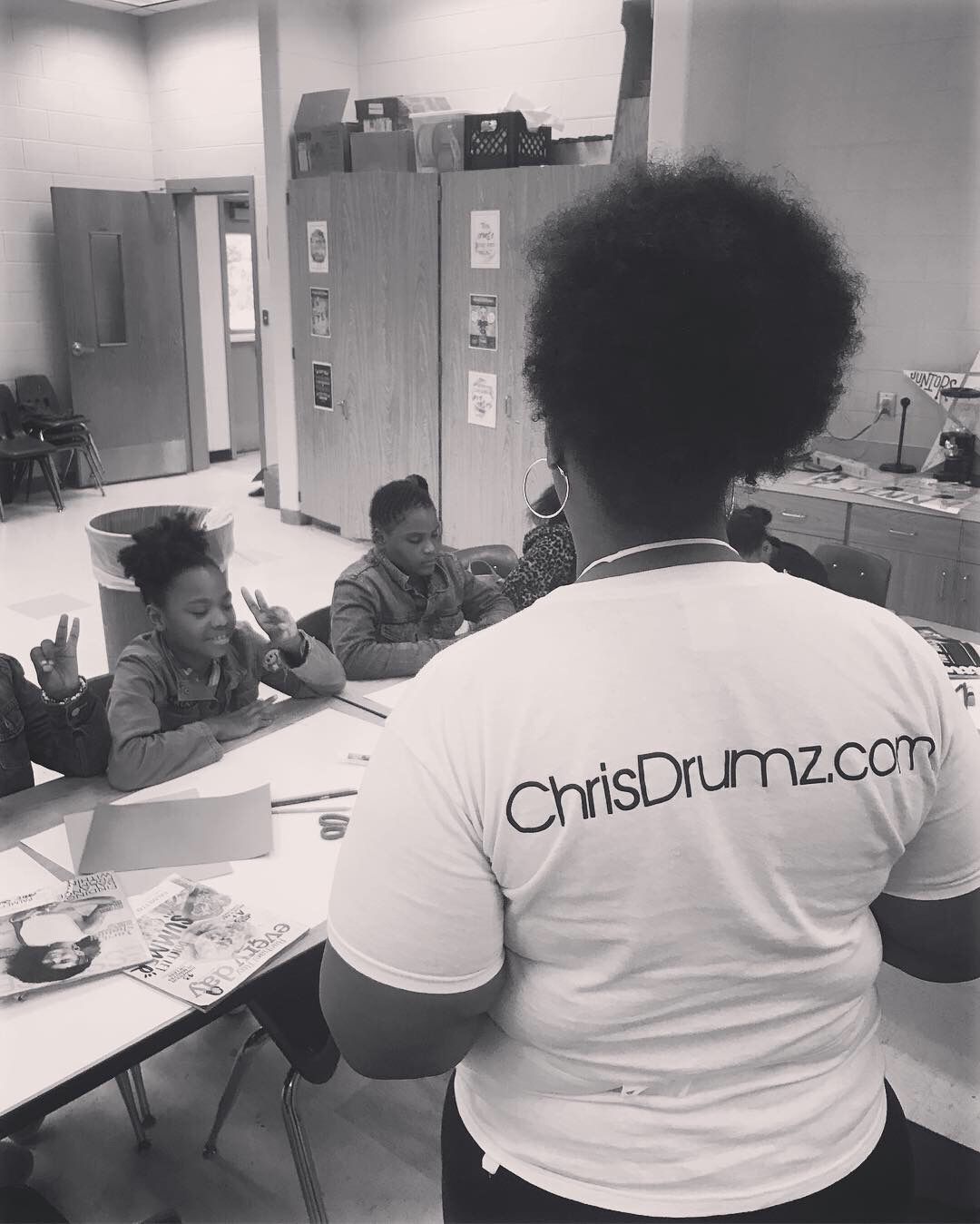 Queen Tiffany Rose Foundation Inc had the honor of partnering with Chris Drumz Foundation to provide Art Therapy to the students at F.L. Stanton Elementary School. Our organizations provide Art and Music Therapy throughout the local communities in the Fulton County and the Greater Atlanta Metropolitan area. Our goal is to improve access to recreation, arts, or cultural experiences for low-income individuals and families in the United States. Chris Drumz Foundation received a $25,000 grant from Fulton County to provide our services in the local communities of Atlanta throughout 2019. We are so appreciative of their support and entrusting us to bring a positive impact to the people we serve. There is so much work that needs to be done in order for our local communities to flourish. We believe in serving underprivileged and low-income families. Where there is a need we want to be in the position to meet it. Our organizations are looking for additional assistance so we can be able to reach more people in need.  When we provide Art and Music Therapy in the local community we come across children who do not have food to eat, clothes to wear, and school supplies. We meet parents who are in need of rental, utility, and/or transportation assistance. Our organizations want to be there to answer the call when we see a need. If you would like to partner with us and donate to our cause we would greatly appreciate it. We would not be able to do what we do on a daily basis if it were not for people like you to assist us. Please click the link and you will be directed to our Donation page. (CLICK HERE) Thank you for your gifts and support. 
Christopher T. Belcher
CEO & Founder of Chris Drumz Foundation Inc
Tiffany Rose Belcher 
CEO and Founder of Queen Tiffany Rose Foundation Inc. &
Co Founder of Chris Drumz Foundation Inc.